This site contains contents not suited for readers under 18 years of age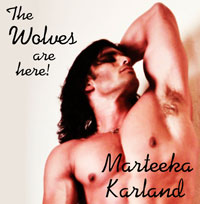 Welcome to my little slice of the world. Nothing makes me happier than a feisty heroine bringing a bad ass, sexy as sin hero to his knees. You'll find plenty of that here. Come on in. Have a look around. I'm sure you'll find something that tickles your fancy and makes you want to go grab your significant other for a romantic rendezvous.

Gladiator Wolf is coming along VERY nicely. This will be my first mid to full length novel once complete. Those of you who are used to my novella length stories...boy do I have a surprise for you!

Also, be on the look out for a Halloween story, as well as my contributions to Shara Azod's Bastard line and Hell's Belles. Both themes have been getting wonderful reviews and I'm anxious to finish my stories!

A Hero to Dance with Me, the third Carver Brothers book is currently out and available at SharaAzod.com. It should be available on Amazon and other retailers in the coming weeks. The final (probably) book in this series will hopefully be completed before the end of the year, but I make no promises.

I'm still trying to figure out what I'm going to do with the third Four Horsemen book. (No, I haven't forgotten it, just... stuck.) HEADDESK I haven't given up on it completely. I still have people asking me about it and I honestly hate that I haven't produced anything else for it. I'll be sure to let you know once that project is up and running again.

If you'd like to take a look at my recent art work, check out my art blog HERE.

Please check back often, as Webmistress be updating the site as soon as new books are available. If you'd like my new release announcements delivered directly to your inbox, sign up for my newsletter HERE.

For now... Sit back. Relax. And Experience the Magic...